About / News Centre
Re.Group's feature in The Sydney Morning Herald's Recycling waste management spread!
November 8, 2022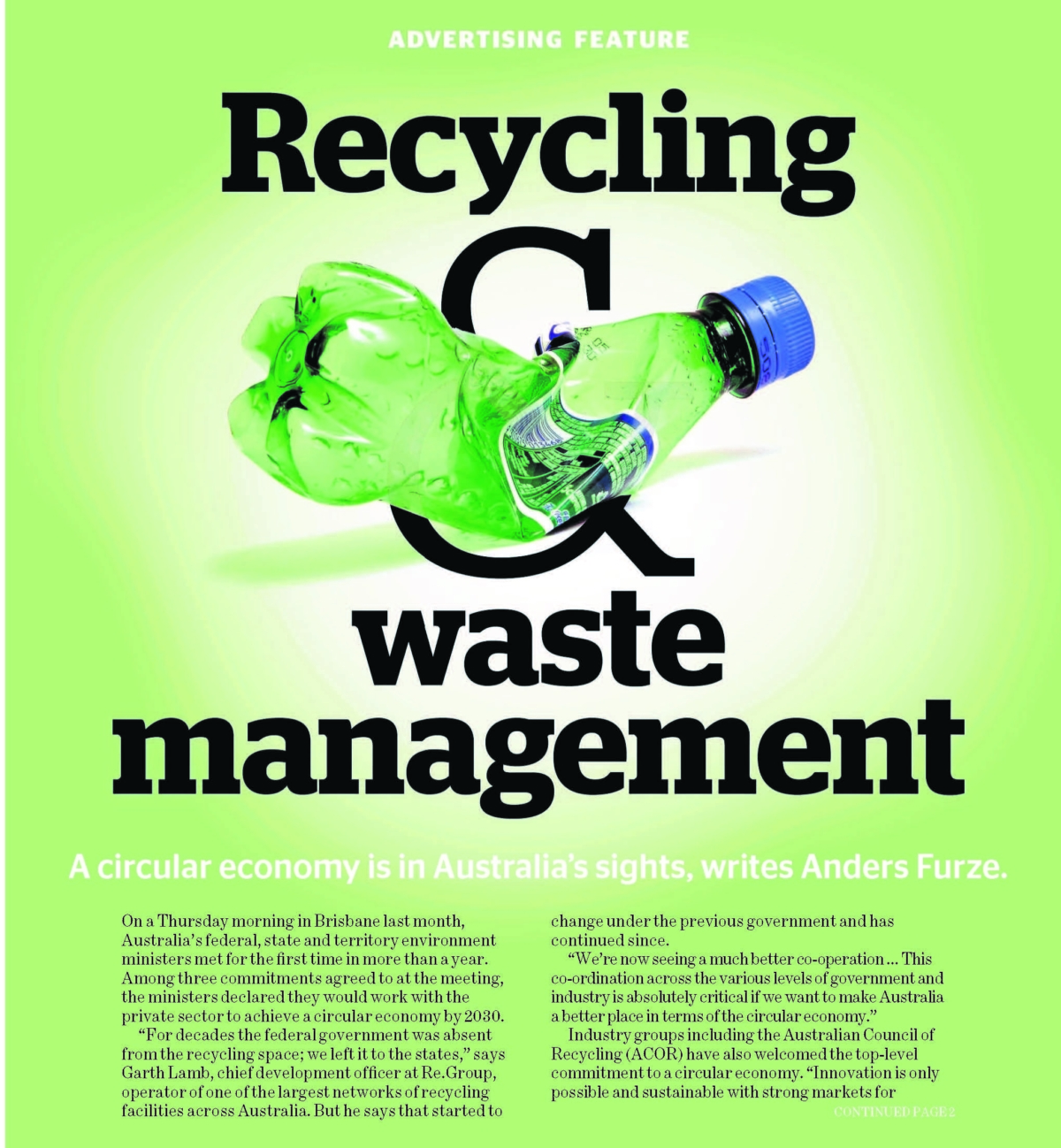 For National Recycling Week, Re.Group was featured in The Sydney Morning Herald's 'Recycling waste management' feature, written by Anders Furze. The feature details the road to a circular economy by 2030 in Australia.
"Coordination across the various levels of government and industry is absolutely critical if we want to make Australia a better place in terms of the circular economy," said Re.Group's Garth Lamb.
"The waste export bans were a really positive step that gave the industry the impetus to really focus on the domestic market,"
"That said, there's a time lag between the focus and delivering all the solutions. We're in a space now where people have made investment decisions, particularly in the plastics space. There's been a lot of new investment and commitments around doing more to value add to materials, so that we can keep them in the domestic economy, rather than sending them back to other countries."
Garth notes plastics have a "very bright future'', in particular. "The building blocks are there, and I think that in 12 months' time, we'll have put in place everything that's on the drawing board. A big part of the solution will be in place."
Re.Group is very excited to be investing in the transition to a circular economy and greater recovery of resources.
Related Articles