About / News Centre
Return-It launches ACT's first Reverse Vending Machine
February 2, 2022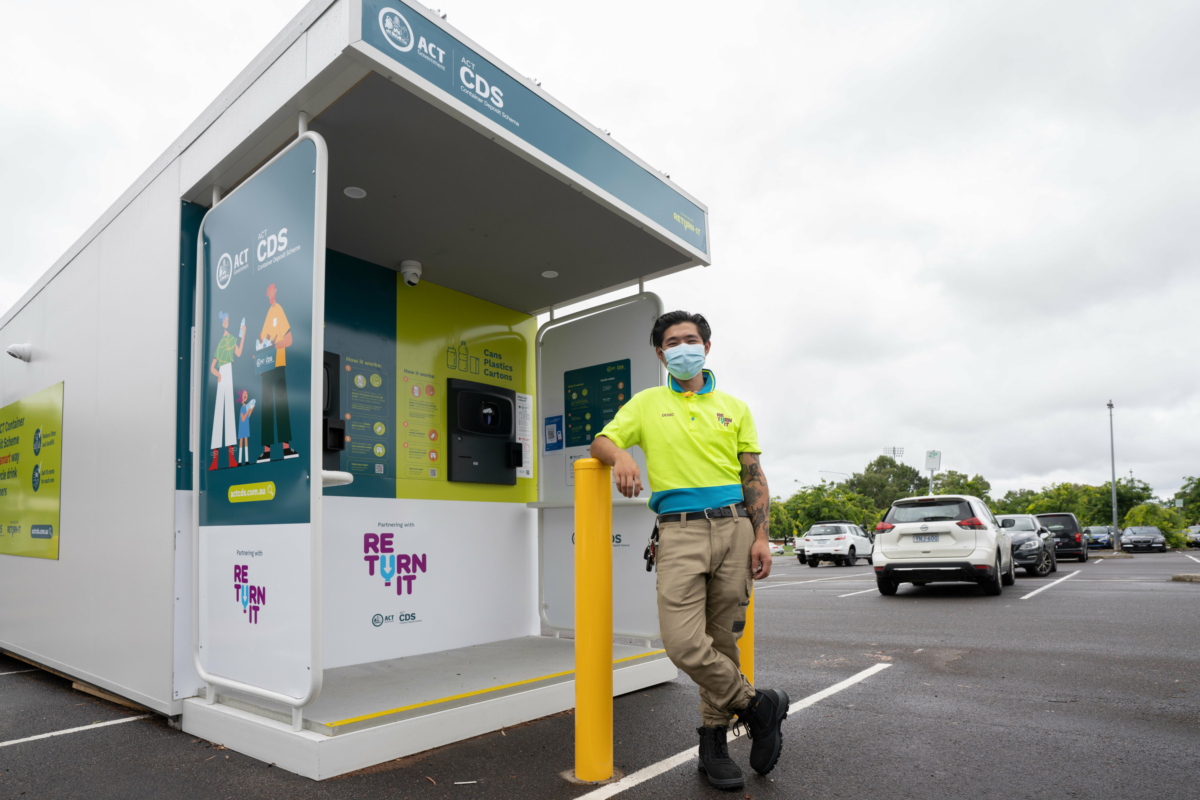 Return-It has had an exciting start to the year with the launch of our new Reverse Vending Machine (RVM) at Erindale shopping centre in Waniassa, Canberra.
Return-It 's innovative approach to introducing a new RVM technology to Australia is supported by the expertise of RDT Engineering, and demonstrates the group's value of 'constantly curious'. It provides a further alternative for customers to return their eligible containers.
The machine automatically scans and counts containers as they are deposited. Customers are immediately able to select their desired refund option whether that's straight to their Return-It Express account or direct to one of our local charity partners.
Having launched on January 19th, the RVM will be on trial for 6 months with onsite customer assistance available from 9am to 5.30pm everyday during this period.
''I was very privileged to be at the launch in person today, assisting curious Canberrans in using this state of the art technology. It was great fun and we had unanimous approval from all our customers.''
- Marc Churchin, CEO of Return-It
"Canberrans are doing a great job to recycling their containers, with more than 300 million returned since the scheme began in 2018. We are looking at ways to make it more convenient and accessible to the public to get their deposit back."
- Chris Steel, ACT Transport and City Services Minister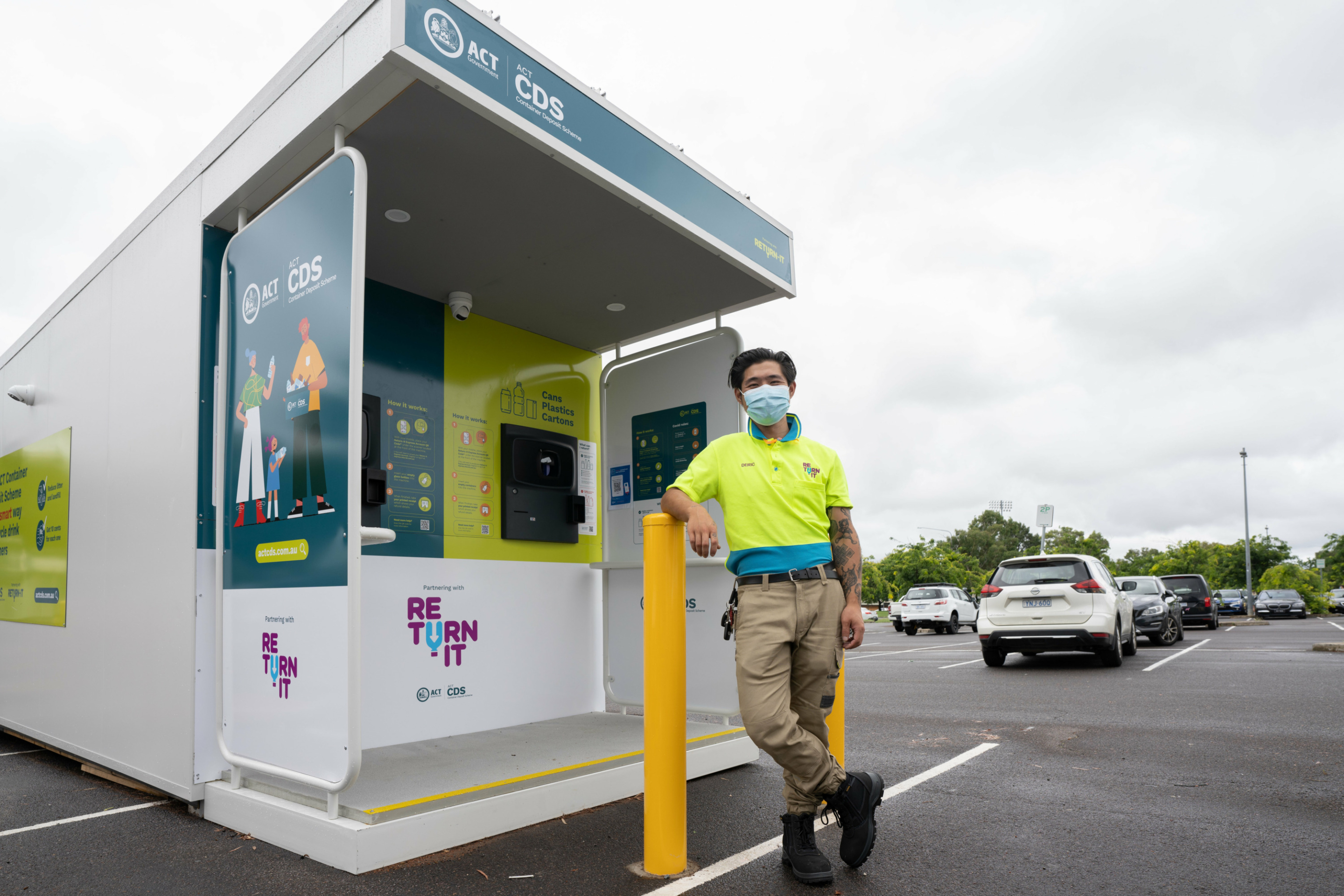 Image: The RVM at the Erindale shopping Centre carpark. Photo: Transport Canberra and City Services
Related Articles