About / News Centre
Australia's newest MRF is up and running!
November 7, 2021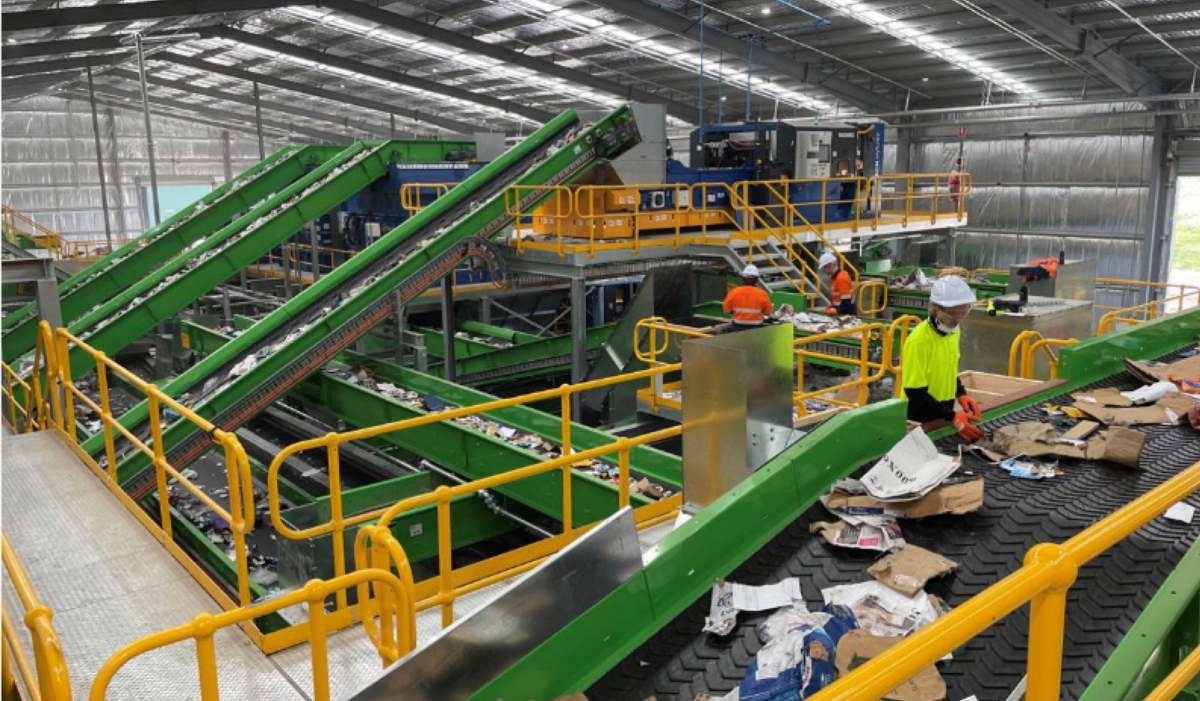 Australia's newest MRF is now up and running! Commissioning of the Southern Materials Recovery Facility (SMRF) ran right on schedule, a fantastic achievement given this is one of the most sophisticated facilities in Australia, completed at one of the hardest times in the world - the peak of the pandemic.
RDT's design work demonstrates a leap in technological innovation to meet new quality standards, boasting a capacity to process 60,000t/annum. The facility has 7 optical sorting units to make three grades of fibre and 5 grades of plastic, with quality control robots on their way. While optical sorting technology has been used for a number of years, the performance of the equipment and its adaptability is exponentially enhanced at the SMRF.
The facility processes the total co-mingled recyclables from the SRWRA member councils; City of Onkaparinga, City of Holdfast Bay and City of Marion, with capacity to service even more councils. During his March visit, Prime Minister Scott Morrison said:
"Take a photo of that and send it to every other Council in Australia, that's what they all should be doing."
Related Articles