About / News Centre
New Return-It Depot opens in Matraville
March 24, 2021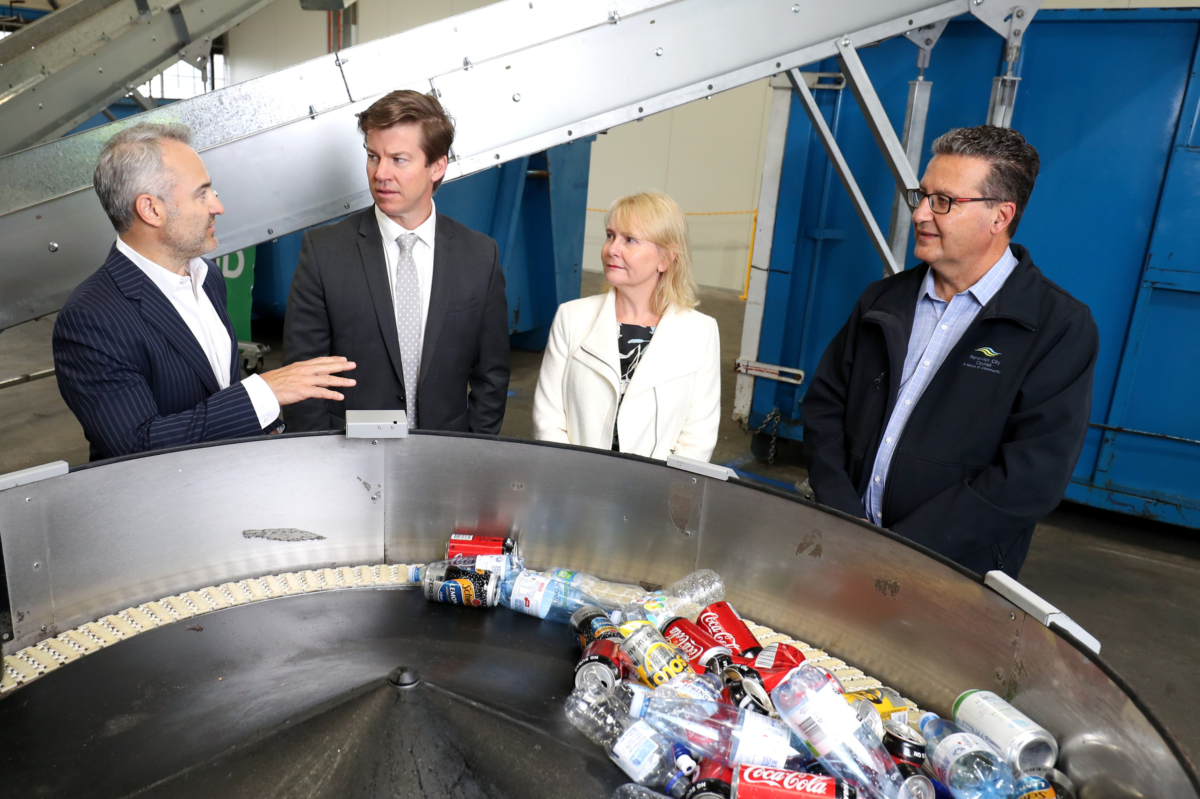 Randwick City Council Mayor Cr. Danny Said, CEO of the NSW Environmental Protection Authority Tracey Mackey and Re.Group Managing Director David Singh were joined by representatives from Return and Earn and TOMRA Cleanaway as they braved the rain back in March to officially open a new Automated Depot at Matraville.
This is Re.Group's first container depot in Sydney, helping further bolster the national collection network being created by Return-It through existing operations in the ACT, QLD, WA and NSW.
Speaking at the event, Re.Group Managing Director David Singh highlighted that facilities like the Matraville Depot in the Return and Earn network were key to looking after the environment.
"The important thing to remember about the Container Deposit Scheme is that while it is about reducing litter, it's also about recycling and therefore ultimately, about protecting the lands on which we live," said Mr Singh.

"It's an exciting operation – this is a highly automated facility, so people come in and there's no need to handle containers, you're out of the weather, it's a great option to add to the other formats that exist in the scheme."
Located at Unit 20/61-67 Beauchamp Road, Matraville, the automated depot is a staffed specialist return and recycling centre which accepts any volume of containers, big or small.
Tracy Mackey, CEO of the NSW Environment Protection Authority congratulated local residents for being such strong contributors to the more than 5 billion containers returned through the NSW scheme in just over 3 years.
"More than $18.2 million has been raised through the scheme so far for charities and community groups via donations and revenue state-wide. In the Randwick region, local charities and schools are increasingly using the scheme to raise much-needed funds," Ms Mackey said.
The new automated return point is open from 9am to 5pm Monday to Friday, 9am to 4pm on Saturdays and 10am to 4pm on Sundays.
Related Articles