About / News Centre
Re.Group supports the circular economy at Enviro Conference
September 14, 2022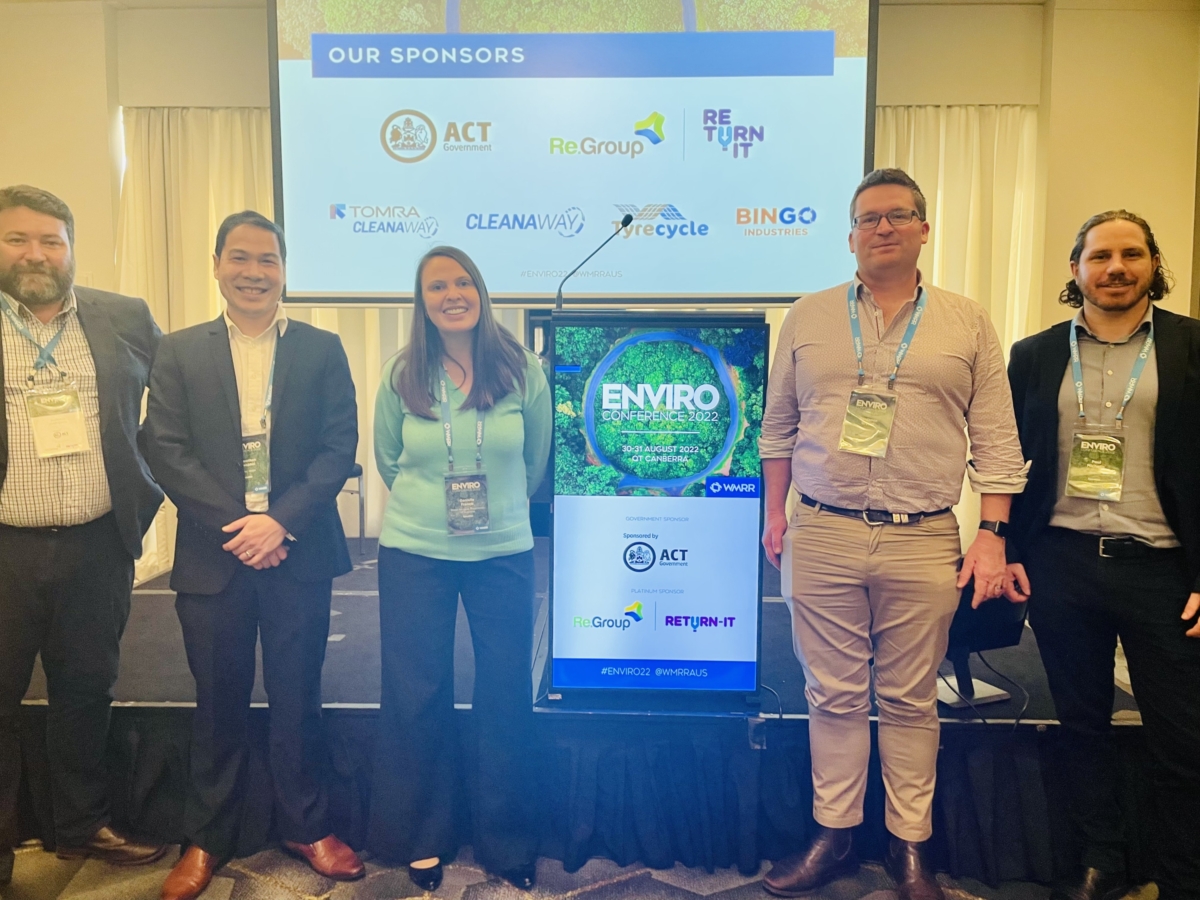 As Platinum Sponsors the Re.Group team was excited to attend the Waste Management and Resource Recovery Association of Australia Enviro Conference on the circular economy in Canberra in September. The event provided a deep and important delve into the intersection of where the resource management hierarchy works in the circular economy.
Re.Group's Chief Development Officer, Garth Lamb chaired an interesting 'Regenerate' session, including important reminders from the Water Services Association of Australia on the opportunity to collaborate across sectors to achieve better outcomes for our communities.
The 2022 Circularity Gap Report estimates that only 8.6% of materials globally are genuinely circular. All countries and resource recovery organisations including Re.Group have a vital role to play in increasing circularity to meet our net zero emission targets. Our team came away from the event very enthusiastic about continuing to integrate circular practices throughout our recycling services.
Related Articles